COVID-19 OPERATIONAL UPDATES & GUIDELINES
Graceland Wedding Chapel hours of operation from 10:00 am to 8:00 pm 7 days a week.

We encourage legal wedding couples to pre-register with the Marriage License Bureau prior to their arrival in Las Vegas.

https://clerk.clarkcountynv.gov/AcclaimClerkPreApp

And please familiarize yourselves with the Marriage Bureau's safety protocol.

http://www.clarkcountynv.gov/clerk/Pages/covid19info.aspx

We will conduct non-invasive temperature checks on each guest upon entering.

If a guest's temperature exceeds 99.9 degrees Fahrenheit they will be directed to stay in an isolated area and for safety, not to interact with other guests or staff. They will then be directed to an appropriate medical care facility.

If a guest has a high temperature, they may only return to the chapel with a medical certification confirming they have been tested for COVID-19 or other communicable diseases and medically cleared.

There will be a limit of 20 guests in the chapel, unless they live in the same household or traveled together.

For your safety, staff members will wear masks.

It is highly recommended that all guests wear masks/face covering for the safety of your family, friends, and our staff.

Guests will hand sanitize upon entering the property.

Guests will be asked to comply with the floor markings and social distancing.

A designated staff member will be responsible for ongoing sanitizing procedures in accordance with CDC recommendations.

Staff members will minimize personal contact with guests and documents.
​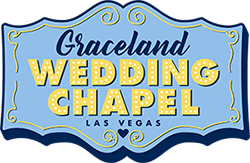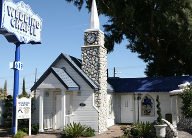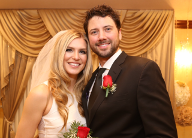 Home of The World's First Elvis Themed Wedding
Home of The World's First
Elvis Themed Wedding