Option 1:
Call the Chapel
We are open from 9:00 AM to 11:00 PM, seven days a week. We can be reached at:
1(800)824-5732 or 1(702)382-0091
Option 2:
Submit an Online Reservation
Simply select from one of the packages below to start an online reservation. Once we receive your online reservation, you will receive an email confirmation once your reservation is complete. Please note, if you are submitting a reservation for the next 48 hours, kindly make your reservation by phone to ensure your reservation is received in time.
Please note, a $100 nonrefundable deposit is required to confirm reservations ($350 deposit for the Concert with the King & Dueling Elvis Packages), leaving the balance due on your wedding day. If you have any questions about our reservation process, please don't hesitate to contact the chapel either by phone, or by email.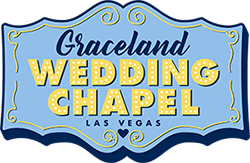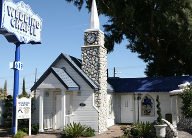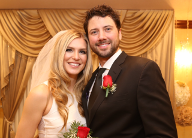 Home of The World's First Elvis Themed Wedding
Home of The World's First
Elvis Themed Wedding